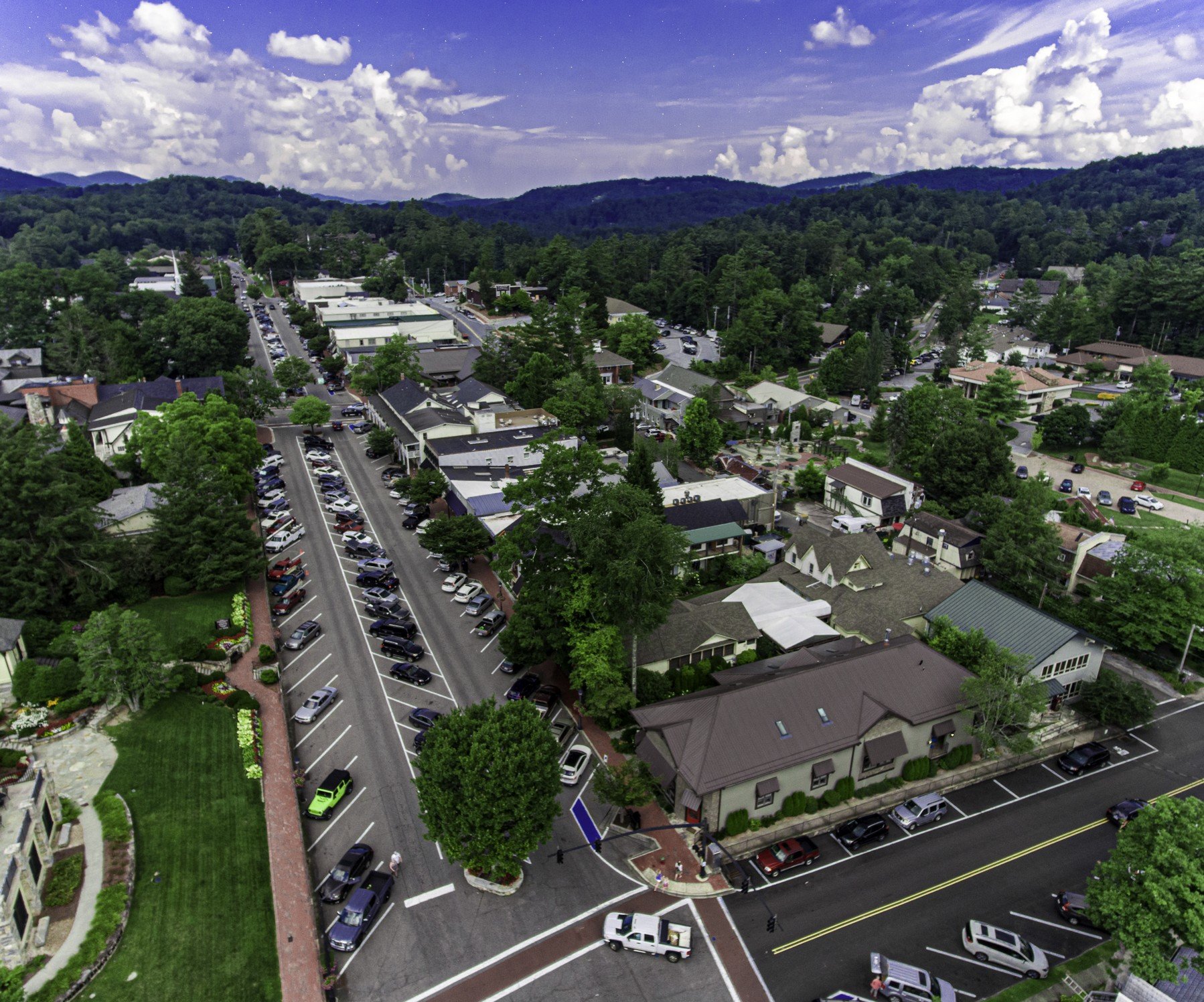 A mere two hour drive from the hustle and bustle of metropolitan Atlanta, Georgia; Asheville, North Carolina; and Greenville, South Carolina is the idyllic mountain town known as Highlands, North Carolina. At a pristine elevation of over 4,000 feet, this quiet rustic mountain community is located at the southern tip of the Blue Ridge Mountains and is surrounded by national Forest. It straddles the Eastern Continental Divide and still seems to the first time visitor like just a few steps from Heaven's door.
This picture perfect mountain oasis, so reminiscent of a Norman Rockwell painting, had its humble beginning back in 1875, when as legend has it, two Kansas developers drew intersecting lines on a map from New York to New Orleans and from Chicago to Savannah. They theorized that the point where these lines met would one day be a great trade center and the hub of commerce. Fortunately, they missed their calculations by approximately 120 miles (Atlanta Georgia) and this rich and fertile mountain village was able to develop as a health and summer resort town on the highest plateau of the Southern Appalachian Mountains in Western North Carolina. The year round population of the Highlands area is about 4,500, but the summertime temperatures draw visitors from around the southeast who come to enjoy the cool days and brisk mountain evenings.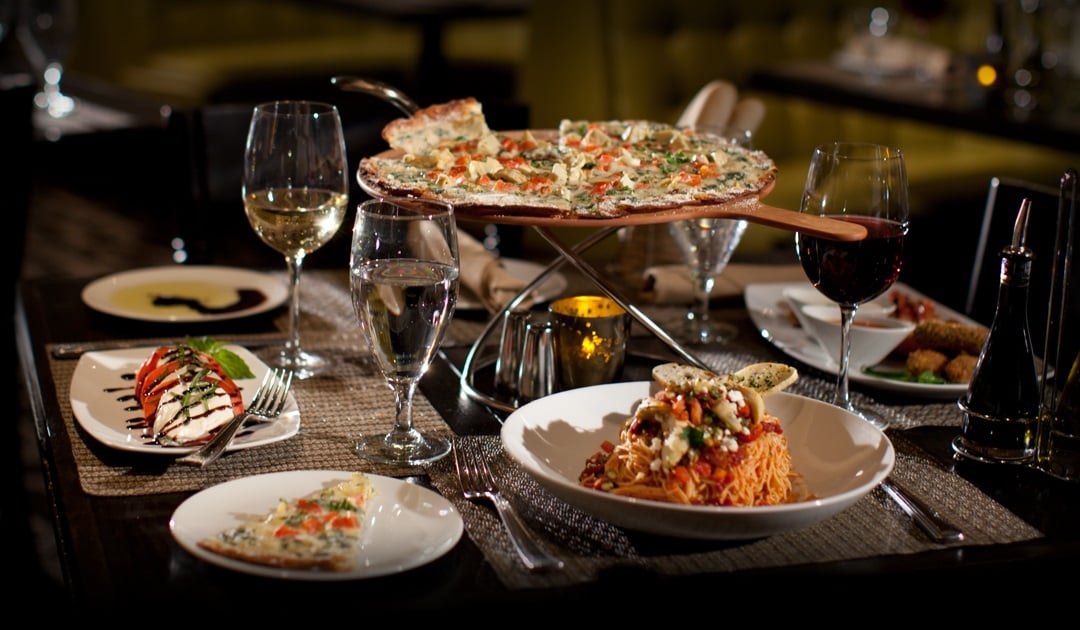 Unlike most resort towns, the majority of our summer visitors are also homeowners and the town has created a community of concerned citizens and cultural organizations with many diverse activities. This community atmosphere makes for an ideal relocation to Highlands. Within the four blocks of Main Street and adjacent streets that make up the center of town, Highlands is a delightful blend of country and city cultures. Rarely is it possible for such a small town to offer the array of services found in Highlands. Medical needs are met with a full-service hospital and a staff of general practitioners and specialists.
The cultural amenities include professional theatre, chamber music concerts, cabarets, art exhibits, galleries, a fine art center and other special events. A variety of educational classes and informative seminars are also available. Highlands gives you a range of choices and somehow manages to nurture your spirit at the same time.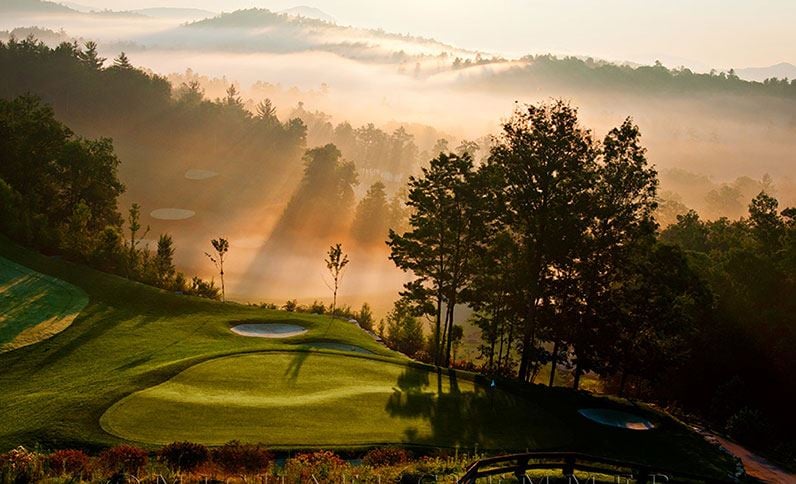 For those who possess a more adventuresome spirit, nature is always calling and beckons you to spend time away from the harried cares of your world. Take a long walk or an invigorating hike to a nearby waterfall; go mountain biking or stroll the sidewalks of Main Street. There is championship golf, tennis, swimming, fly-fishing, boating, kayaking, canoeing, and even whitewater rafting in the rivers nearby. Spring, summer, fall and winter each of the seasons offers its own unique set of outdoor adventures that attract residents and visitors alike to revel in the magnificent splendors of the mountains.
Testimonials
" Mitzi Rauers was our buying agent during our search for the perfect mountain retreat in Highlands, NC. Mitzi is a pleasure to work with. Positivity, honesty and integrity are her strongest attributes. I would highly recommend her if you are interested in finding or listing a property in Highlands/Cashiers. "
- Bob Andrews
" Brooks Kittrell has been an amazing realtor to work with! He is honest and has an excellent demeanor to work through the various situations that come up during the purchase process. "
- Keith Gilbert
" Dave went above and beyond in helping us find our vacation dream home in the mountains! He was and is always available anytime we had questions and quick to follow through on everything. We couldn't have asked for a better person to work with. He is the best! "
- Marie Dixon
" I am an out-of-town real-estate investor who fell in love with Highlands, NC, two years ago. Faye Wurm helped me purchase my second investment property in Highlands. She is the epitome of professionalism and expertise in this most desirable town. Faye was responsive, communicative and detail-oriented, throughout the transaction. Faye is familiar with all the nooks and crannies, that is Highlands; that's exactly what I have been looking for in an agent. She is a well-seasoned real-estate agent who is familiar with the sales market, as well as the rental market in Highlands and the surrounding area. If you're looking for representation that is honest, receptive, accurate and efficient--Faye is the premier realtor and resident in Highlands, NC! Thank you, Faye! "
- Rima LeBlanc
" My wife Ann Casbon & myself love this company & the folks that run it!! True professionals in every way!! There home grown in that area and really know there way around!! Experts in real estate!! "
- John Casbon
Previous
Next